Doing Good Things, Together: Community
We believe in supporting the communities in which we live and do business. It's important to us to give our neighbor's a helping hand. We believe that we all move forward together. With our collective hands, we make the world a better place to live and work. Together, we can make a difference.
Hyundai Makes Communities Better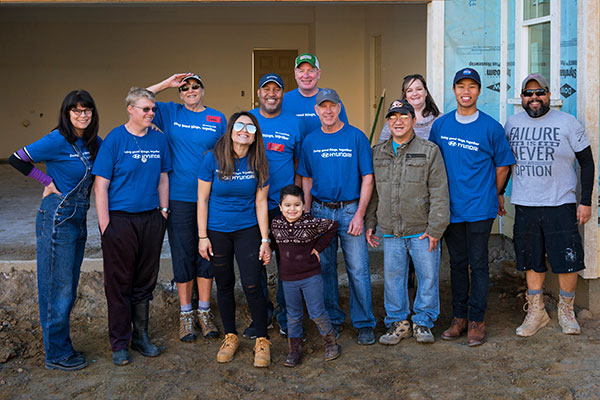 Habitat for Humanity
As a long-time partner of Habitat for Humanity Orange County, we have put in thousands of hours building homes for those in need of affordable housing. Most recently Hyundai Motor America employees participated in a build for Sylvia, a local resident and mother of two. We are proud to support this great community organization. Habitat for Humanity has expanded its services to meet community needs. Offerings include home repair, renovated homes for sale, and continued construction of new affordable homes for Orange County's workforce and families in need.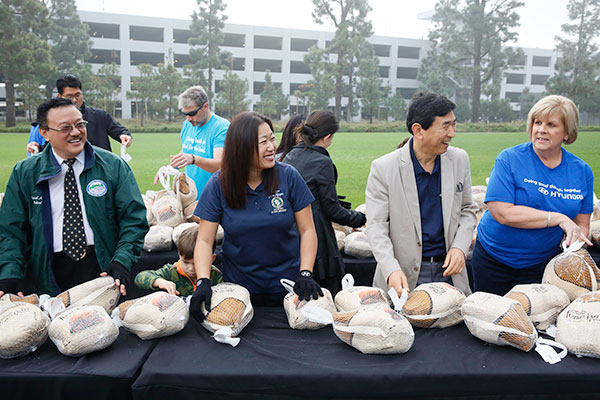 Turkey Drive & Canstruction
Leading up to Thanksgiving, Hyundai is committed to giving back to the community. Partnering with over 20 non profits, fresh frozen turkeys are given away to local families in need. Additionally, Hyundai employees are participating in a CANstruction project that will raise additional food donations. The can-goods used for the project will be added to the overall food drive donation, which will all be donated to Share Our Selves, a non-profit organization that provides over 60,000 meals a year to Orange County residents.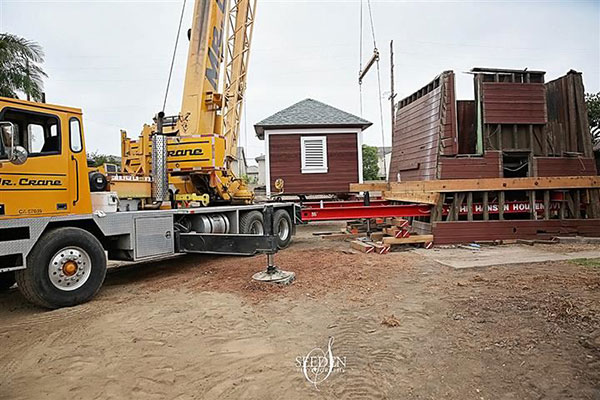 FV Tank House Move
Headquartered in Fountain Valley, California, Hyundai Motor America partnered with the Fountain Valley Historical Society to underwrite the cost of preserving the city's oldest, 188-year-old building. By providing seed funds and a matching challenge, Hyundai Motor America and the Society were able to raise nearly $75,000 required to disassemble, move and build a new foundation for the buildings new home in Heritage Park. (credit: Fountain Valley Living Magazine)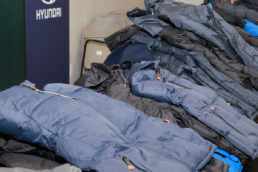 Coats for Kids
Winter in Detroit, MI can be blustery, especially for kids making their way to school every morning. This is why every way, during our time in Detroit for the North American International Auto Show, we take 1,000 winter coats to the city for our Coats for Kids program. Together, with the Focus: HOPE foundation we work to make sure that as many kids as possible have a warm winter.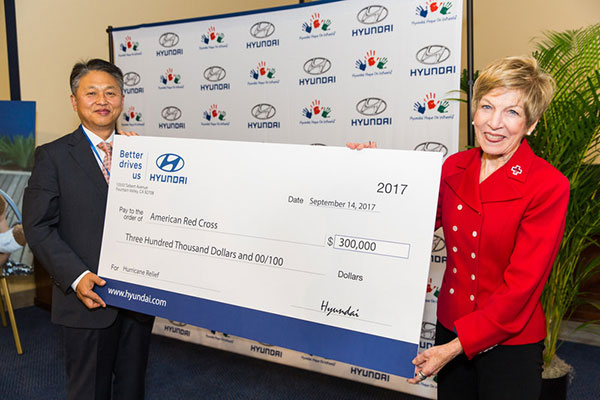 Disaster Relief
As a part of our commitment to helping build stronger communities, we are honored to provide additional support to the American Red Cross to assist those impacted by natural disasters.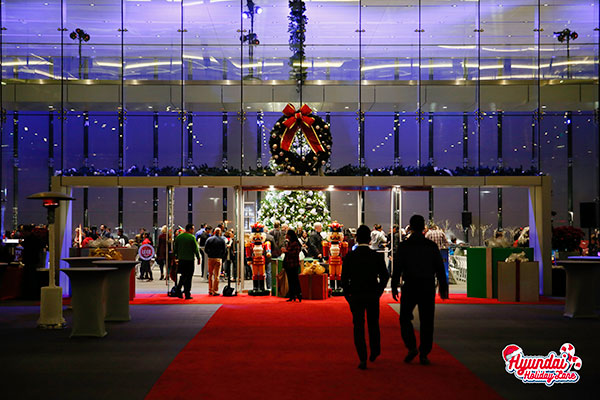 Holiday Lane
This family friendly and fun-filled event, kicks off the Christmas season with a celebration to recognize those who serve our Fountain Valley community and help our neighbors. Hyundai Motor America is proud to call Fountain Valley home to its U.S. headquarters and looks for ways to celebrate community leaders.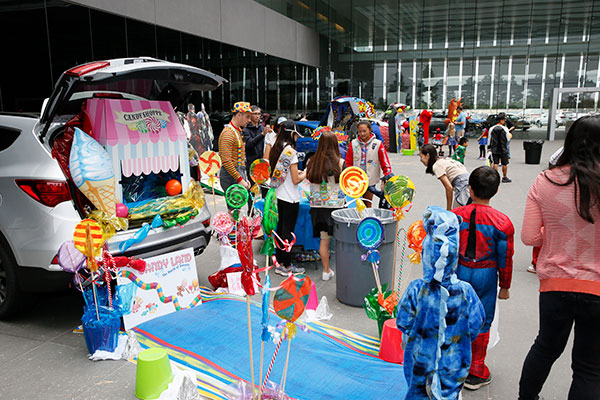 Trunk or Treat
Trunk or Treat is an exciting spin on traditional trick or treating. Hyundai vehicles are decorated with Halloween themed designed and Fountain Valley families have the opportunity to "Trunk-or-Treat" for candy from the back of Hyundai vehicles! This is a fun, friendly, and safe environment for families.
Partners For Community
Habitat for Humanity
A non-profit organization that helps eliminate poverty by building affordable houses for low-income families around the world
ShareOurselves
ShareOurselves provides food, clothing, and emergency financial relief to the homeless and low-income populations in Orange County.
Fountain Valley Historical Society
Boys & Girls Club of Huntington Valley
Public Law Center
Second Harvest Food Bank
Special Olympics of Orange County
The Special Olympics provides year-round sports training and athletic competition for children and adults with intellectual disabilities.
YNOT
YNOT aims to empower those in need to lead better lives through community outreach programs, economic empowerment, and social justice.
OC AIDS Walk
LA LGBT Center
Earth Day Clean Up