Together We Will Rise Above These Tough Times
Kids deserve to grow, play and learn in safe and nurturing environments. Ensuring the health and safety of our kids and families is what drives us. We are working to push forward innovative solutions that protect our children from the risk of COVID-19 and spreading hope during these uncertain times.
Saving Lives & Creating Hope
Hospitals Across the Country
Hyundai Hope On Wheels supports the following COVID-19 testing centers.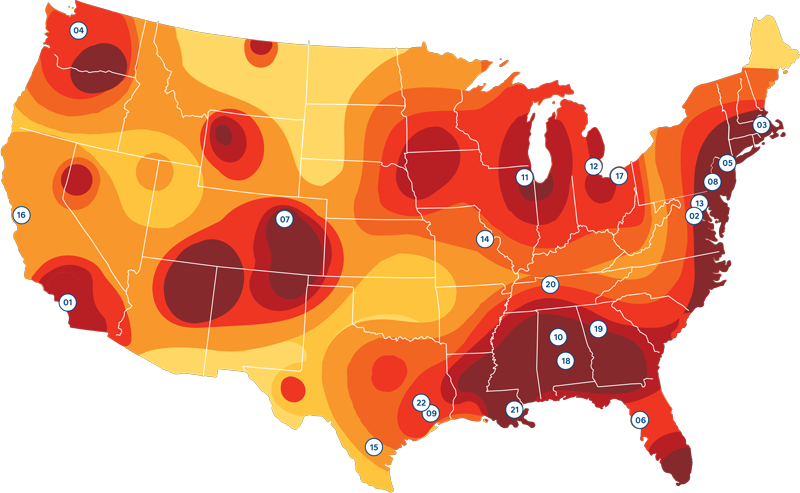 Children's Hospital of Orange County
Orange, CA
Children's National Hospital
Washington, DC
Dana-Farber/Boston Children's Hospital
Boston, MA
Seattle Children's Hospital
Seattle, WA
Columbia University Irving Medical Center
New York, NY
St. Joseph's Children's Hospital
Tampa, FL
Children's Hospital Colorado
Aurora, CO
Children's Hospital of Philadelphia
Philadelphia, PA
Texas Children's Hospital
Houston, TX
Children's of Alabama
Birmingham, AL
Lurie Children's Hospital of Chicago
Chicago, IL
City of Detroit Department of Health
Detroit, MI
John Hopkins Medical Center
Baltimore, MD
St. Louis Children's Hospital
St. Louis, MO
UT Health San Antonio Science Center
San Antonio, TX
UCSF Benioff Children's Hospital
San Francisco, CA
UH Rainbow Babies & Children's Hospital
Cleveland, OH
City of Montgomery / AL Health Services Inc
Montgomery, AL
Monroe Carell Jr. Children's Hospital at Vanderbilt
Nashville, TN
Louisiana State University Health Sciences Center
New Orleans, LA
The City of Houston/Houston Health Foundation
Houston, TX