Annual Christmas Gift Drop-Off at CHOC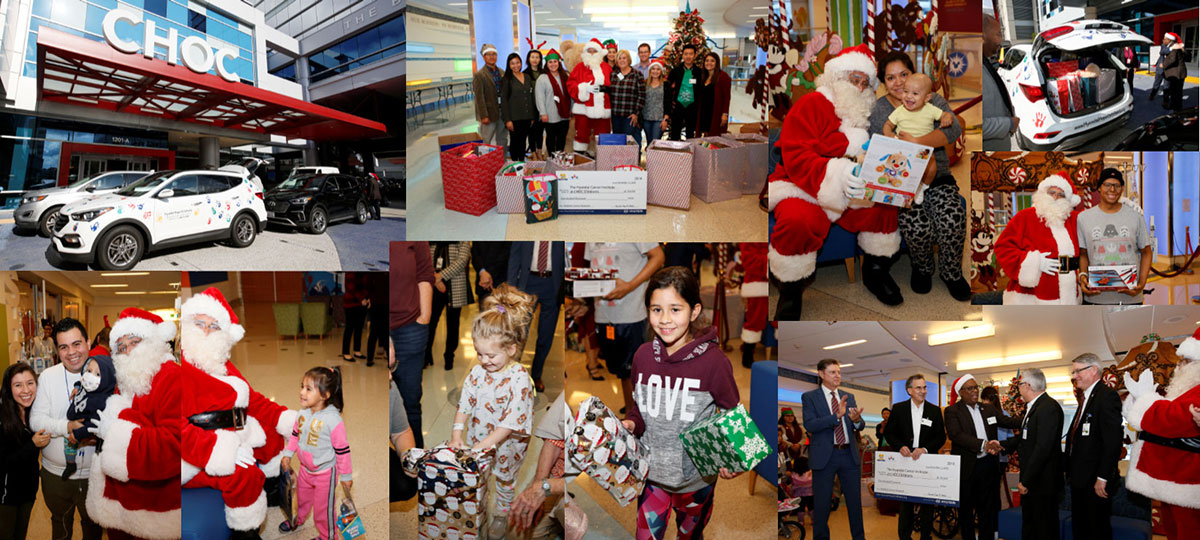 Each year, Hyundai Hope On Wheels (HHOW), our 501(c)(3) non-profit organization dedicated to helping kids fight cancer and funding pediatric
cancer research, makes a very special visit to The Hyundai Cancer Institute at CHOC Children's Hospital to celebrate the holiday season with all the doctors,
staff, children and families. The HHOW team, along with some help from Santa, distributed gifts to the children currently undergoing pediatric cancer treatment at the hospital.
In addition to the gifts, Hyundai Hope on Wheels was delighted to present the Hyundai Cancer Institute at CHOC Children's with a $200,000 check for pediatric cancer research. This money will be used to support the great work CHOC Children's is doing and is committed to continuing in the fight against pediatric cancer.