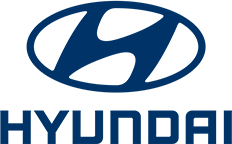 HEALTH & WELLNESS
SPIRIT OF INNOVATION
Solving problems is at the heart of Hyundai's DNA. We invest in innovative thought leadership to solve the most pressing health and wellness challenges of our communities. Our signature focus is on ending childhood cancer . We fund research and build awareness through our non-profit, Hyundai Hope On Wheels. We seek to inspire innovative thought and discovery to help build a healthier society for all.
COMMUNITY VOLUNTEERING
BEING A GOOD NEIGHBOR
We believe in partnering with the communities in which we operate and do business. Across the nation, Hyundai employees lend their hands to build stronger schools, resources, and neighborhoods. By working together, we can create engaged and vibrant communities.
CULTURAL APPRECIATION
ARTS & CULTURE
The Arts and Culture play such an important role in diversity. Hyundai has a history of supporting programs aimed at recognizing the positive impact and achievements of diverse artists, entertainers, and actors. Whether it is hosting a red carpet premiere or sponsoring a concert, we are thrilled to support organizations whose focus and efforts are to provide underserved communities an enriching cultural experience.